VetHelps' Recovery Line is made of breathable organic cotton (92% cotton and 8% elastane). It is dogs'/cats' and their owners' preferred alternative to a bulky plastic collar cone.
Recovery Suit helps a pet to an active recovery after it has been spayed or neutered. It also eases discomfort from different skin conditions, sutures, wounds etc. It is also a perfect diaper keeper to a female dog in heat.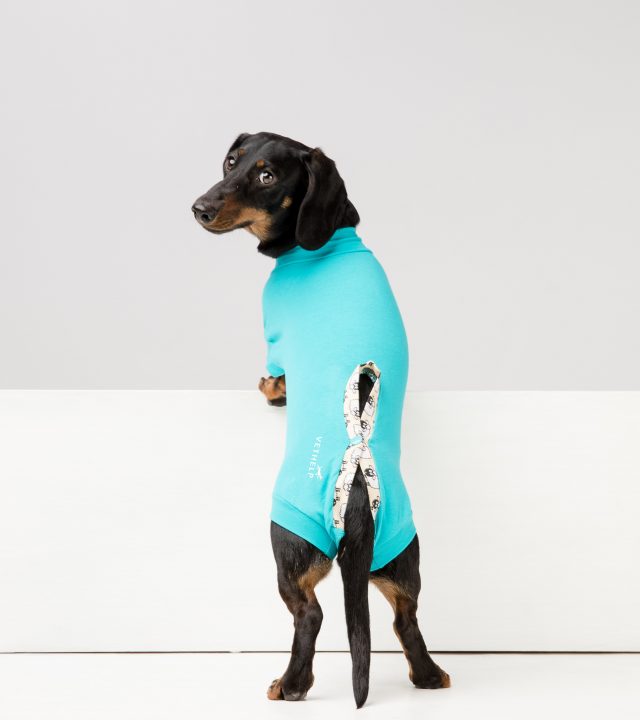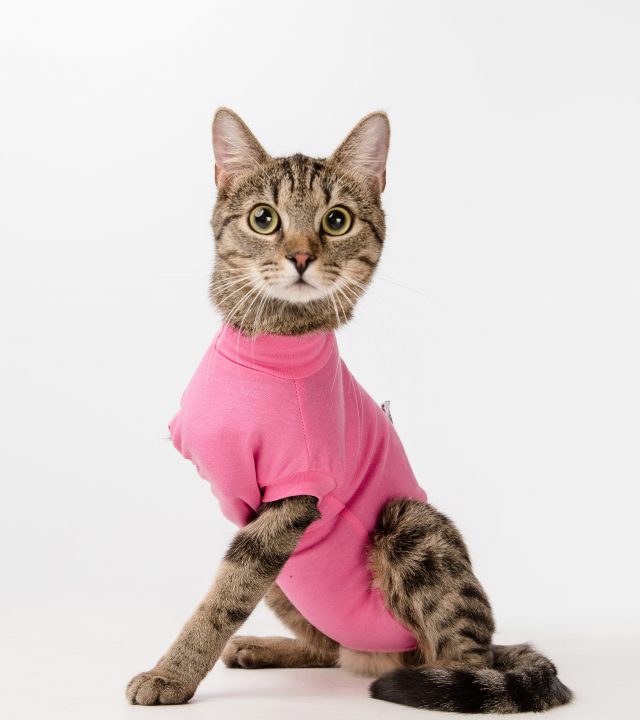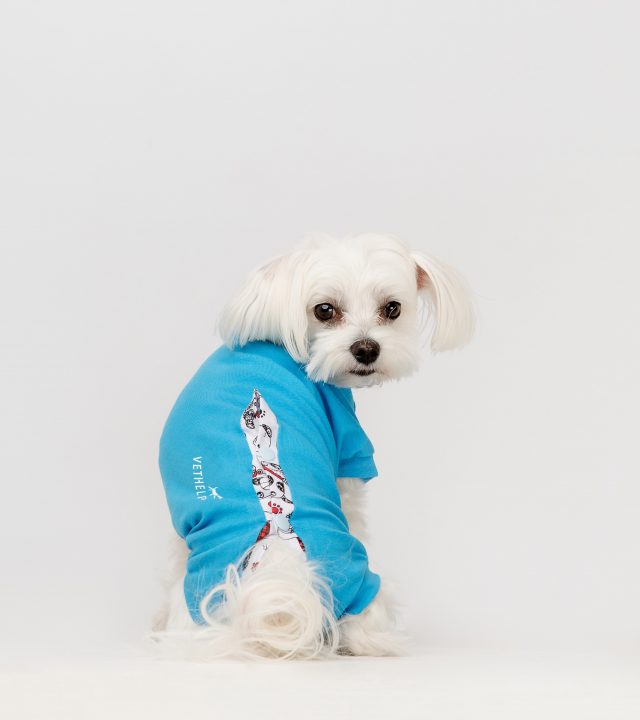 Suits are available in 17 different sizes – designed for pets of different shapes and sizes. With its' snug fit, that feels like second skin, they are made to protect the smallest Chihuahua to a Great Dane. They come in 2 models; Male (standard color blue) and female (pink). This way there is no need to remove the suit when dog/cat needs to releave themselves.
D-sizes (D3, D4, D5 and D6) are made for dogs with wider chests and wider necks; Corgi, Pugs, French Bulldogs just to name a few.
For more information download our Size Guide in English or Swedish.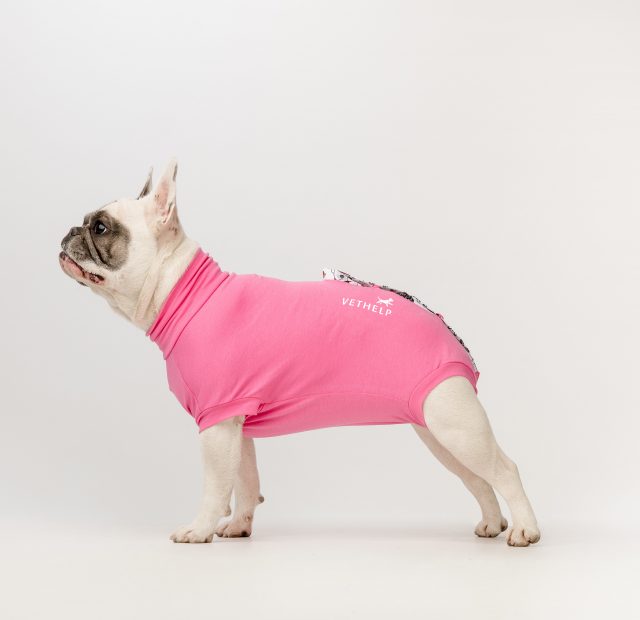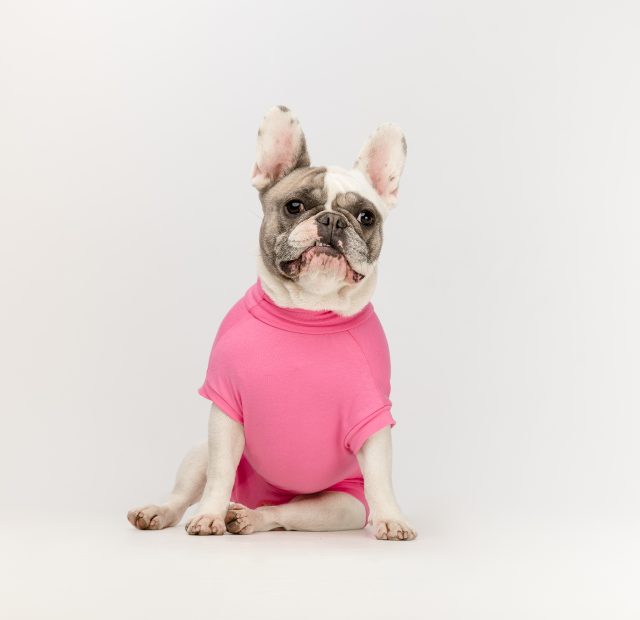 Our products are developed by veterinarians and available to veterinarian clinics in the Nordic region (Sweden, Norway, Denmark, Finland and Iceland) also as a "white label" product. Market your clinic with your logo and your own colors.
Contact us at info@vethelp.se and we will get back to you with more information.
"Finally a product that can replace the awful plastic cone! Elvis sleeps, drinks, eats and is out and about as usual. He can continue to be a dog despite his injury."
Leg Covers are mostly used for covering up leg fractures, bedsores and fight inflicted bites/wounds when you acutally do not need to cover the whole body. VetHelps' Leg Covers come in 6 sizes and are available for each individual leg – right/left front leg and right/left rear leg. They are a lot more difficult for a pet to remove, which often is the case with a bandage.